SECTION

6: Maintaining product quality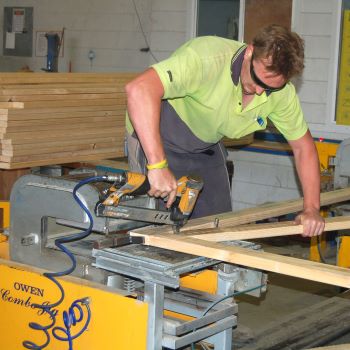 Quality is a measure of excellence.
A 'good quality' product is one that is 'fit for purpose' – that is, able to perform the task it was designed to perform, with the level of reliability that a customer would rightfully expect from it.
Most timber products need to be processed or manufactured in some way. This means that the quality of the final item not only depends on the raw materials it's made of, but also the care taken in manufacturing it, storing it in the warehouse and delivering it to the customer.
In this section, we'll look at the process of maintaining quality control, the costs involved in monitoring and maintaining quality, and some of the reasons why quality problems can occur.
Contents
There are four lessons in this section: